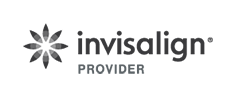 You can improve your smile with a system that's just as effective as braces, but is removable, comfortable, completely customized—and nearly invisible. If you or your teen has been told that you should consider orthodontic care, then it's time to learn more about Invisalign®.
Invisalign® is a series of removable, invisible aligners that can help you achieve a confident smile without traditional brackets and wires. Invisalign® is an alternative orthodontic treatment for adults and teens.
Dr. Potocki's extensive and intensive training with Invisalign makes him an easy choice to provide your Invisalign smile design and treatment. His experience enables him to treat both kids and adults, often times treating patients that were told Invisalign was not an option for them!
Call or text today to schedule your Invisalign examination!
Why Invisalign treatment?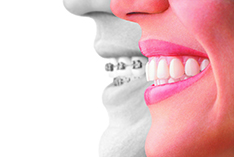 Invisalign and the Invisalign logo, among others, are trademarks of Align Technology, Inc., and are registered in the U.S. and other countries.